One percent Hedgehog...
...and ninety-nine percent perspiration.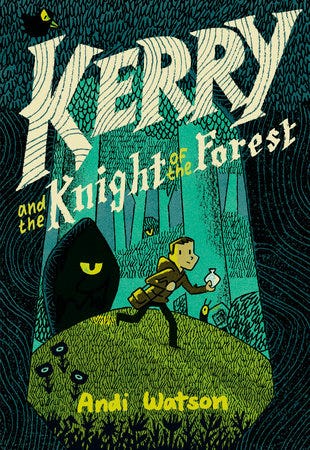 I have a new book out on the 7th of July, my first in English for quite some time. I'm a bit giddy.
The inspiration for this book dates back many years to when first I stumbled on this famous animation, probably on Channel 4 in an obscure time spot. Directed by Yuriy Norshteyn, Hedgehog in the Fog is a poetic and atmospheric short from 1975. Hedgehog sets off on a journey to go meet their pal Bear Cub and encounters various creatures and hazards along the way. You can watch it here. Well worth ten minutes of your time.
Beautiful isn't it?
This lodged somewhere in my subconscious for a decade or two until the seed for the Kerry book first began to develop. An early draft had a Red Riding Hood type protagonist journey through a dangerous forest. I must have recalled the hedgehog when I drew some trial pages in black and white, using pen, chinagraph pencil and an inkpad with a sponge. I was aiming to capture the murky atmosphere in a dense wood. Here's an example.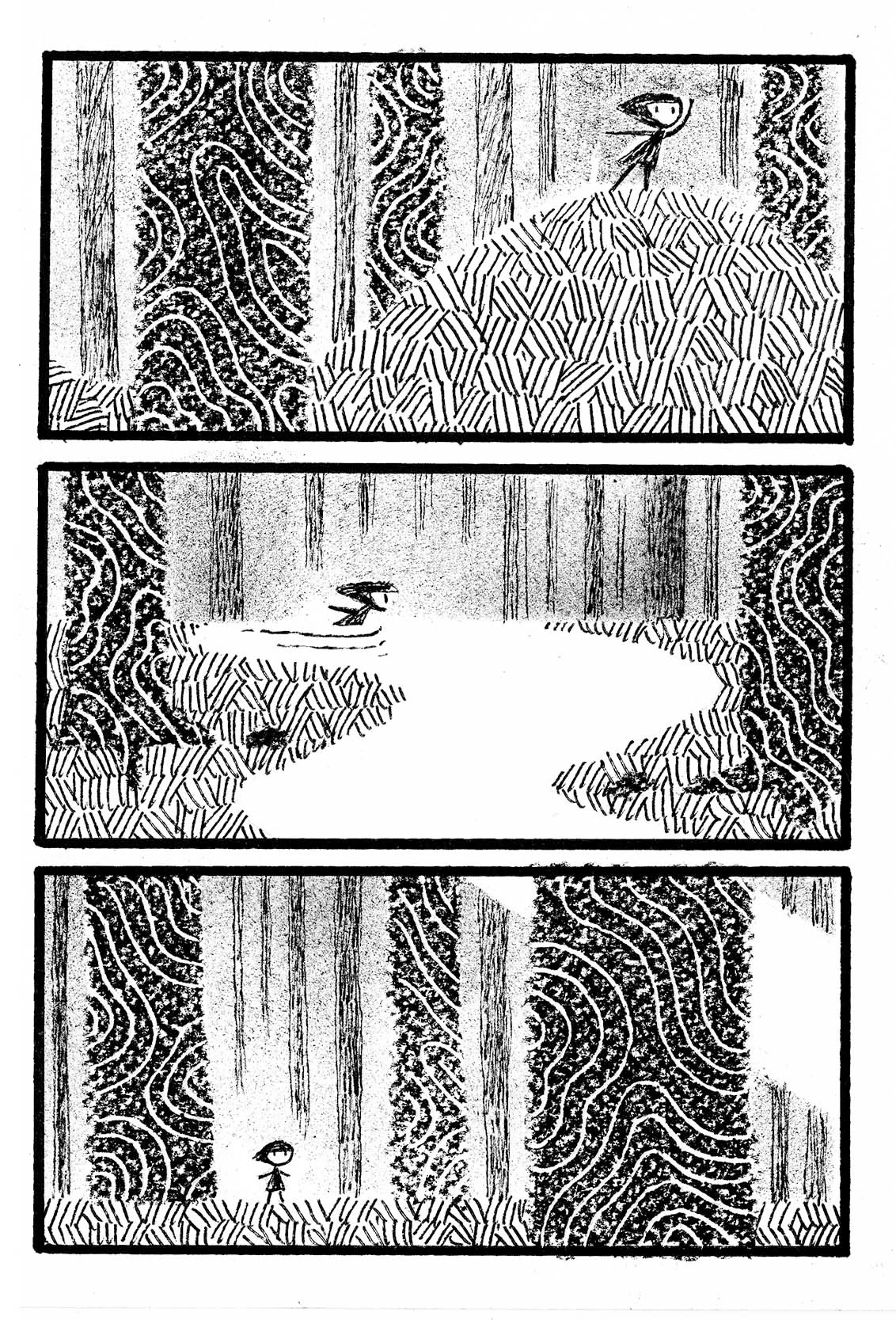 I was developing this before the release of the Monument Valley game and I loved the little pointy hats on the characters in that world. I've never played it but it looks soooo pretty.
Monument Valley
This early draft had the tiny protagonist find a sword and a leaf shaped shield, there were cyclopean monsters and there was more fighting. I was obsessed with Samurai Jack for a time.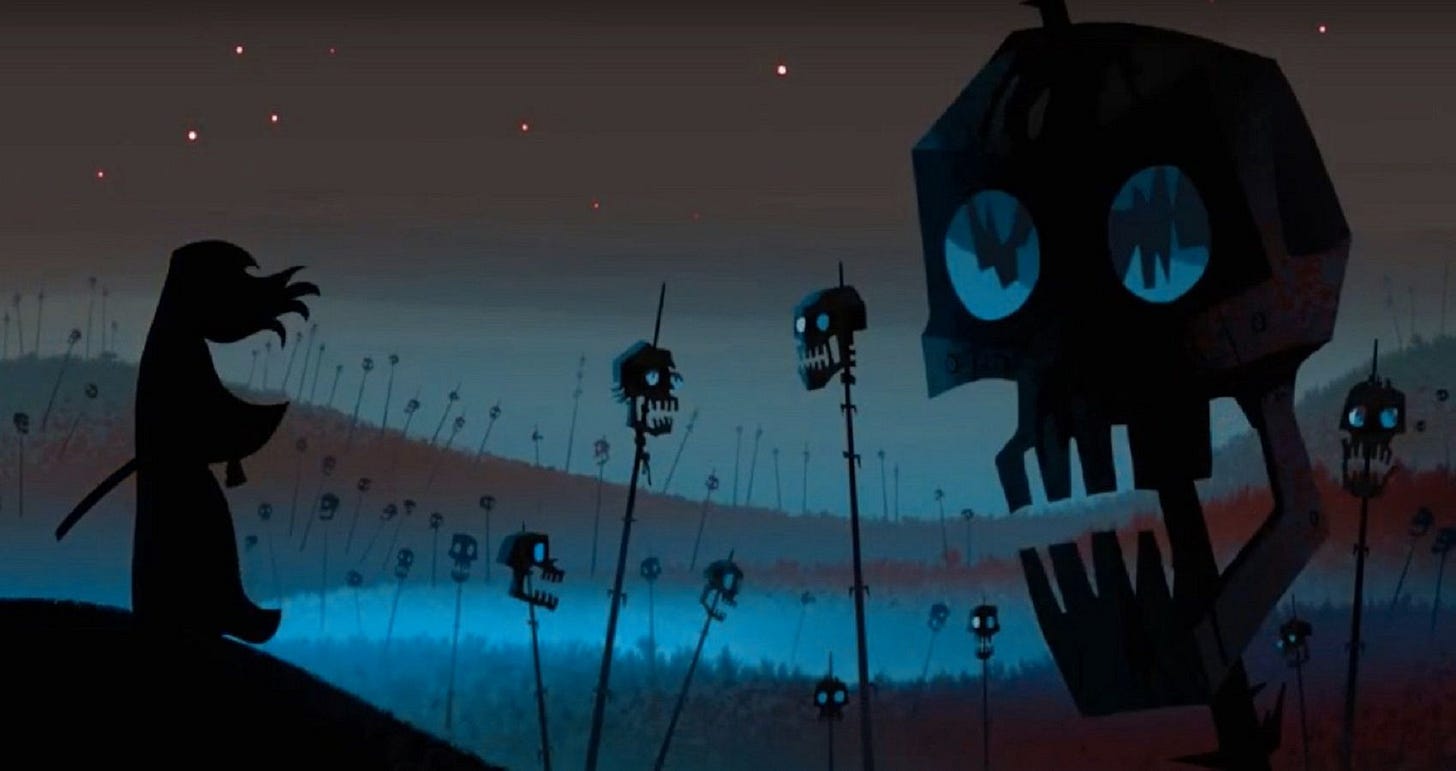 Samurai Jack
I thumbnailed the entire thing out, over a hundred pages of layouts and rough script. It was a silent story without any words, featured Ghost Cats and the protagonist was a sort of wandering warrior. I loved the look of my pages but the story didn't gel. My enthusiasm for drawing dozens of pages of fighting waned. I'm mostly interested in stories that don't revolve around violence. Anyone looking for violent resolutions to problems is spoilt for choice in comics. So I put it on the back burner for a couple more years. I followed a similar pattern with my Book Tour book (also out this year). I dunno why I have to make things so difficult for myself. I cannot force a story to happen. Sometimes it just has to sit and stew. If it's an intriguing enough idea I won't be able to shake it off and will return to it at a later date. Sometimes much later.
When Gina Gagliano left First Second to found Random House Graphic I dug out those old black and white pages to show her what I had in mind. Hedgehog in the Fog must still have been lurking in the ol' mindbrain because, while very different, Kerry is also a story about:
"…fear, loss, and finding your own way"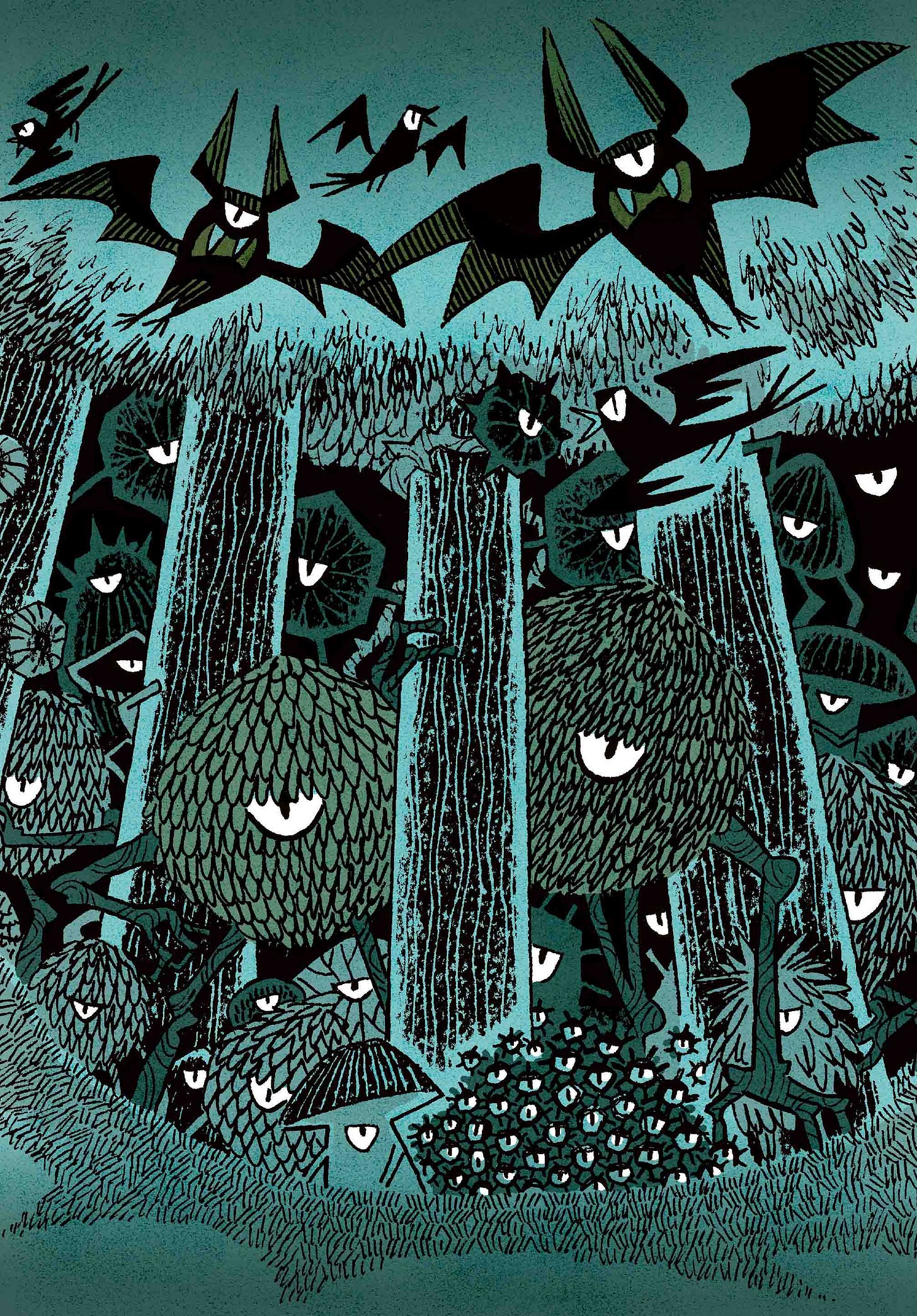 Although it's very much a fairy tale with classic fairy tale tropes like talking animals, contemporary concerns lurk in the shadows. How do we distinguish a friend from a foe? Who's lying to us and who's telling the truth? Who can we trust to lead us and are their motives selfish or altruistic? The kind of thing that's as relevant to kids as it is to adults right now.
This is a roundabout way of saying that inspiration comes from many different unexpected places, isn't always immediately accessible when you want it to be and what the hell was I thinking getting rid of the Ghost Cats?
Stay safe,
andi